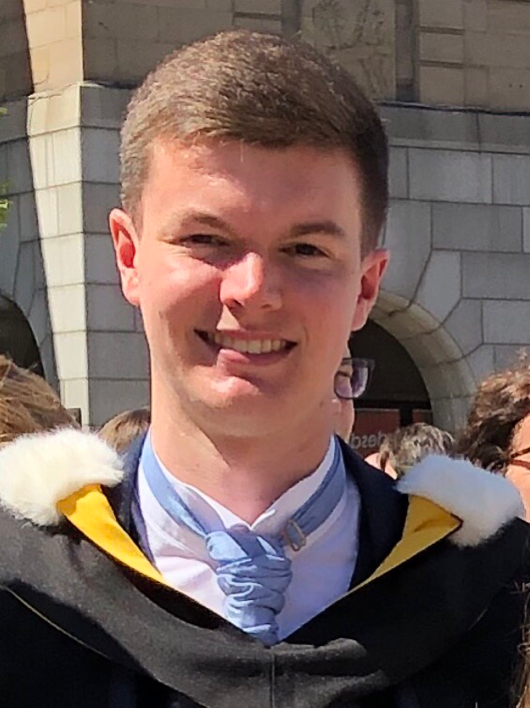 University: University of Dundee
Title: Gamification of Computing Science Exam Revision
Overview:
During his time at university Scott took a real interest into how people learn, he decided to undertake a project (of his own devising) that allowed him to look in more depth at people's learning techniques. His project takes the form of an Android application which uses gamification to create a new way for computing students to revise before tests, exams or technical interviews. 
Prior to this project computing students revised by looking at lecture slides, reviewing past papers and potentially searching the internet for information. Scott's project doesn't aim to replace this process, but in fact enhances it, using a range of gamification techniques. These range from revision games themselves to an overall 'Skill Rating' system displayed at the top of the applications user interface. This allows students to judge how ready they are for the pending assessment. 
Scott undertook a very user centred approach to this project, creating an end product which is very polished and that students enjoyed using to revise. 
The project has also introduced a more convenient method for students to revise during commutes. This is particularly vital with the rise of commuter students in the Scottish HE landscape.  
Overall, the app was found to provides a more enjoyable and less stressful platform for learning computing material than currently used methods. 
Biography: 
Recently graduating from the University of Dundee, Scott began his professional career in Glasgow, spending summer internships in the financial technology industry during his 2nd & 3rd years. Scott has secured a position as a Graduate Software Developer in an application developement company in Edinburgh, where he hopes to work on the next generation of innovative mobile apps and build on the skills he has gained throughout the developement of his project.